New cancellation policy update by Exclusive Gulets for yacht and gulet charter in 2021
The heightened anticipation of travel to places known and unknown is almost palpable as Covid vaccinations make their way to countries in every corner of the world. Travel restrictions have certainly put a damper on travel plans in the last year, and while many of us can't wait to travel again, there are understandable concerns about further lockdowns.
Free yacht and gulet cruise cancelation
Exclusive Gulets and their travel partners understand that we are living in difficult times due to Covid-19 and would like to extend a reassuring hand to travelers. Travelers who are unsure about what to do but are itching to book their getaway for the Summer this year have two incredible safeguard travel options available to them from Exclusive Gulets for new yacht charter contracts in 2021.

First, we have a selection of yachts that can be booked with the assurance of a free cancelation! MYBA agreements are signed for these bookings which means the funds will be held in Escrow until the charter sets sail.
For your info, MYBA The Worldwide Yachting Association is an internationally renowned professional organization founded in 1984. Exclusive Gulets is proud to be a corporate member – an honor bestowed to eligible companies with a proven track record of professional excellence in the yachting industry.
Postponements not affected by 2022 price increase
The other alternative for travelers is to book a yacht at a reduced rate with free postponement should Covid restrictions get in the way of their travel plans. This option is an amazing deal for two reasons
Travelers get to secure a yacht at a low rate.
Travelers have peace of mind that should their trip need to be held over due to Covid restrictions, they can postpone to 2022 at no extra cost. They will also not be affected by the likely price increases next year!
The good news though is that travel companies are upbeat about running at normal capacity this summer with the vaccination roll-out looking to make travel possible once again.
Covid fatigue has taken its toll on everyone, tired after being stuck indoors for what feels like an eternity. A return to basic freedoms will be just what we all need to replenish our wellbeing.
Safety protocols and the benefits of private charter
We will need to be mindful of the reality though that despite the worldwide vaccination program, safety protocols will still be in place for some time. These would include the wearing of masks, social distancing, and regular hand sanitizing.
The reluctance of some travelers to move in large crowds since the onset of the Covid pandemic last year has undoubtedly placed private travel in a new light. Individuals, couples, and families who want to minimize their exposure to the coronavirus are opting for private charter.
Private yacht charter is the ideal distance setter between you and others, and as for masks, these can safely be put to one side while on board.
Convenience and exceptional value
Private yacht charter needn't cost the earth either! Exclusive Gulets has a gorgeous selection of gulets and yachts that make available affordable luxury at exceptional value.
The convenience attached to chartering your own yacht is the convenience of creating an individualized itinerary that can accommodate the sights and activities you want to enjoy during your well-deserved break.
The experience and expertise of the Exclusive Gulets team will match your travel expectations to the best-suited vessel and crew.
From the perfectly crafted gulet made for two, to a super yacht built for the pure comfort of large groups, the finest selection of stylish luxury yachts and gulets will take you to almost any idyllic destination your heart desires.
The world awaits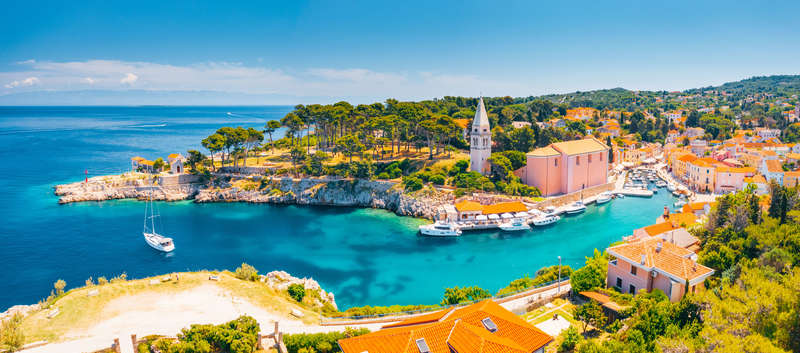 There is nothing better in life than spending time on the water with people that matter most. And just in case you think that a sailing holiday is boring and cramped, check out our adventure blog to discover the action-packed activities that you can spend all that pent-up energy on!
There is definitely no shortage of excitement on a sailing cruise around some of the world's most sought-after treasures with hidden coves and private beaches that can only be accessed by your agile gulet or yacht.

Your appetite for adventure will be gratified with a dining experience second to none. Your personal chef will indulge your every culinary wish with fresh, local ingredients to tantalize your tastebuds.
And for days when you choose to soak up the sun and sip champagne on the deck, or picnic in the shade on an isolated beach, we've got you covered for that too!
Experience exceptional yachting
Travelers in search of the ultimate experience in exceptional yachting will relish in our passion for the sea which is reflected in every aspect of the Exclusive Gulets operation.
At every opportunity, we believe in going the extra mile to offer our clients something unique and unforgettable.
Our sailing cancelation policy for 2021 speaks to our commitment to our clients. Your safety and comfort are our utmost priority. So we will walk you through your choices and give you honest, clear guidance to any questions or concerns you may have.
Stay up to date
Subscribe today to receive the latest updates on travel restrictions impacting your chosen destination and originating country. We will also direct you to the selection of yachts and gulets you can book with our free cancelation or postponement policies.
---
Create your own experience
Create your own experience!
Perfect Location Matches Perfect Experience
Perfect location and the perfect yacht for your ultimate charter experience. There is no better way than chartering a luxury gulet or yacht to see more of the world. With two third of the Earth covered in water, there is always a new exciting destination to explore and a different shoreline to discover.​