The choice between Gulet or Yacht charter, decisions, decisions! What do you choose?
A gulet or a yacht? Especially when both types of motor sailers are spectacular and the absolute epitome of pure luxury charter! William Shakespeare best summed it up when he said: "A rose by any other name would smell as sweet."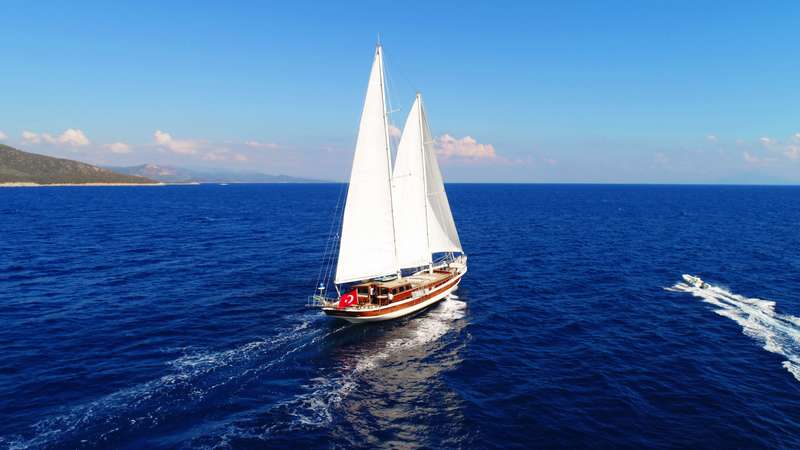 To set sail into the sunset on a gulet or a yacht are both equally appealing, but the crunch will come down to the traveller's personal choice - a custom craft synonymous with sailing in Turkey, or a modern, streamlined recreational vessel also at home on European waters.
Different names and distinctions, yet both with sophisticated technologies that meet stringent safety standards.
Tradition meets luxury on a gulet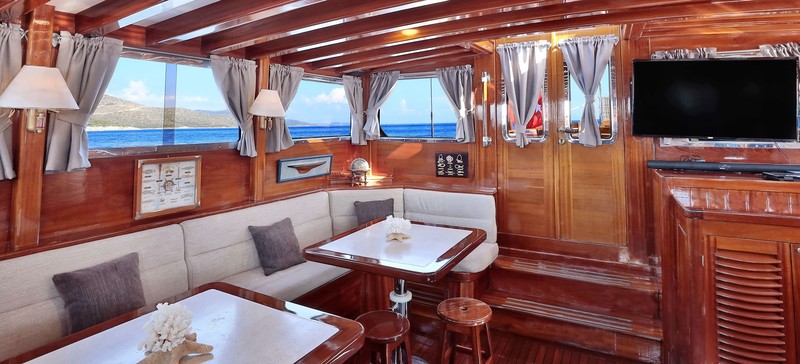 To understand more about a gulet, this particular type of boat is an elegant classic offering passengers large outdoor and indoor spaces. It is a traditional design wooden sailing vessel with two or three masts. (Two-masted gulets are the most common.) Their twin diesel engine is used for the main propulsion and the sails for support.
Gulets have evolved to be more state-of-the-art over time from purely sailing vessels to motor sailers. Their origins are in the southwestern coastal towns of Bodrum and Marmaris in Turkey - both well-known in antiquity for their sailing history.
They were originally used by fishermen and sponge divers to transport their catch, as well as by traders to move their goods from marina to marina.
Gulets are the authentic sea-faring vessels first used for the Bodrum cruise.
Blue cruise sailing at its finest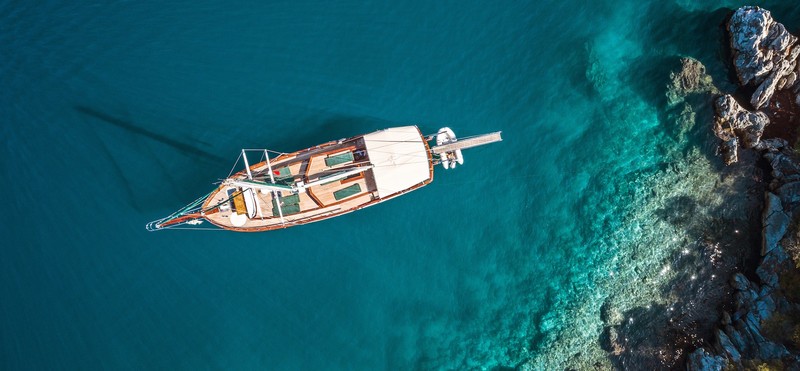 Bodrum, a city on the peninsula of the same name, is the gateway of the Gulf of Gokova, one of Turkey's iconic blue cruise routes.
The Gulf of Fethiye is another one of Turkey's signature blue voyages as this stretch of coastline is mostly accessible only by boat. Turkey's Aegean coast is actually known as the birthplace of the blue cruise, which in essence is a recreational costal trip on board a gulet.
Traditional gulet cruises in the area are a testament to time-honoured Turkish craftsmanship. Even today, gulets continue to be built with traditional techniques using wood as the main material (plank on frame method). Their popularity ranks high on the Aegean and Mediterranean seas and are iconic in these regions for sail-related tourism.
From the Turkish Riviera or Turquoise Coast to the Dalmatia in Croatia and the thousands of dreamy islands in Greece, these regions are marvels of delight with each bay, cove and islet showing off its unique beauty. The intricate landscapes make chartering a gulet (or yacht) the best way to explore hard-to-reach beaches and coves along the shoreline.
Distinctive gulet features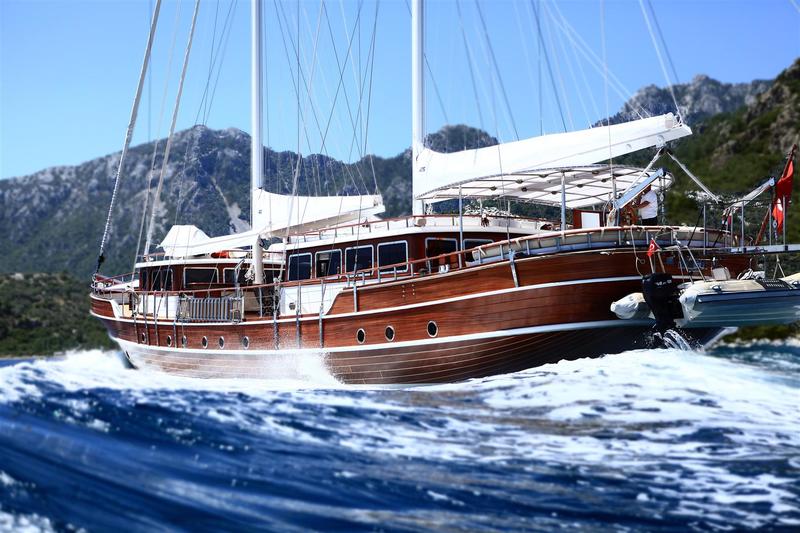 Gulets vary in size with lengths ranging from 60 feet to over 130 feet. The Bodrum Gulet as it is called is a work of art with hulls and decks made entirely out of wood. The aft deck is spacious and can comfortably accommodate a group of guests dining around a large table. The space forward is covered with an awning and is a great space to sip cocktails on deck as you bid farewell to another spectacular day in paradise.
While gulets and yachts alike have their own air conditioning systems (yes, you heard right), gulets are naturally cooler inside because of the hulls and decks being made of wood. This will definitely be a welcome respite from the Mediterranean heat.
Did you know the Turkish Riviera enjoys one of the longest sailing seasons from April to mid-October? June to August are the hottest months.
Taking luxury to a new level on board a yacht
The mention of a yacht conjures up its own images in one's mind. Read more here about the 10 things that make multi-million-dollar yachts truly luxurious - everything from glass-bottomed pools to Swarovski interiors and even anti-drone systems. The yachting lifestyle is indeed bedazzled by opulence.
The yacht also has its beginnings in Europe as an invention of the 14th century Dutch. According to the American Sailing Association (ASA), rich ship owners and merchants began using these small "jaghts" to sail out to celebrate their returning merchant ships. It quickly became chic to use the "jaghts" to take friends out just for pleasure.
Fast forward to 2021 and these incredible power vessels can reach lengths longer than 200 feet. Their modern, sleek designs, layout and appearance paint a picture of pure luxury indulgence.
Still undecided?
So coming back to the choice between a gulet or a yacht charter, if you are still undecided, perhaps you should leave the decision up to the professionals at Exclusive Gulets. Our superior collection of yachts and gulets are available to charter to almost any international destination.
Chat to us about what kind of sailing holiday you are looking for, how many guests, and the type of amenities you would like on board. We will find you the best fit to suit your holiday and budget.
Remember to ask about our safeguard travel options
If you are concerned about your booking with the uncertainties of future travel around the Covid-19 pandemic, speak to our team about Exclusive Gulets' two incredible options that will safeguard your travel plans. First, we have a selection of luxury charter vessels that can be booked with the assurance of a free cancellation. The second alternative is to book a vessel at a reduced rate with free postponement should Covid restrictions get in the way of your travel plans. Postponements will not be affected by 2022 price increases! Please note that both of these safeguard options are valid only for new yacht charter contracts in 2021.
---
Create your own experience
Create your own experience!
Perfect Location Matches Perfect Experience
Perfect location and the perfect yacht for your ultimate charter experience. There is no better way than chartering a luxury gulet or yacht to see more of the world. With two third of the Earth covered in water, there is always a new exciting destination to explore and a different shoreline to discover.​