Top 3 benefits why you should choose our Yoga cruise for your next vacation
To be calm is the highest achievement of self. - Zen proverb
The stresses and strains that have been placed on people the world over due to the worries created by the Covid-19 pandemic are not to be brushed off. The toll that the virus has placed on our mental health is great, and it is important that we, each in our own way, find ways to clear negative thought processes and seek uplifting activities to raise our energy levels.
Wouldn't it be great to go on a wellness retreat that harnesses the healing powers of the body and ocean?
We invite you to find your calm on the ocean with our Yoga cruises. Here are just 3 of the benefits why choosing a Yoga cruise for your next vacation can help you find the tranquillity your body is yearning for.
1) Finding balance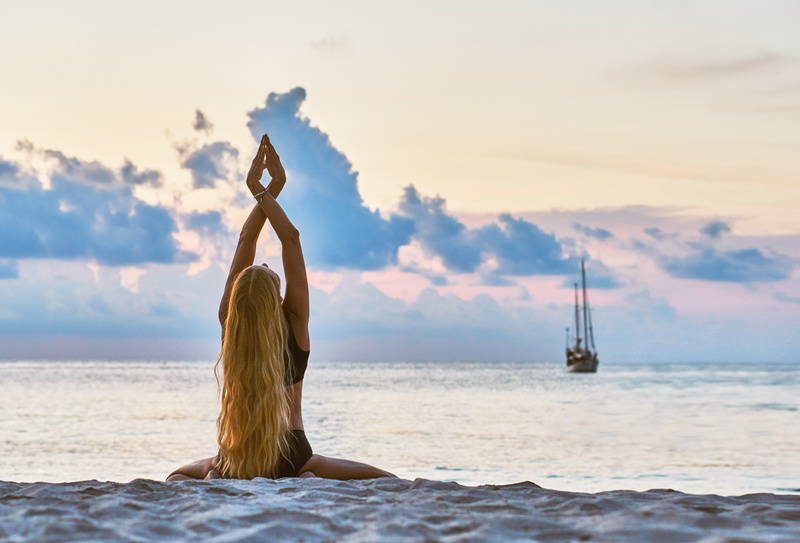 Yoga for one is an age-old form of exercise that can boost your physical and mental wellbeing. The series of movements not only help create strength and flexibility in the body but also help you find balance and refocus your mind.
According to John Hopkins Medicine, yoga poses several health benefits, including reducing body-wide inflammation and improving heart health.
It is the ideal healing activity to help you relax your mind as you breathe in the calm and exhale all the stress and anxiety.
2) Emotional wellbeing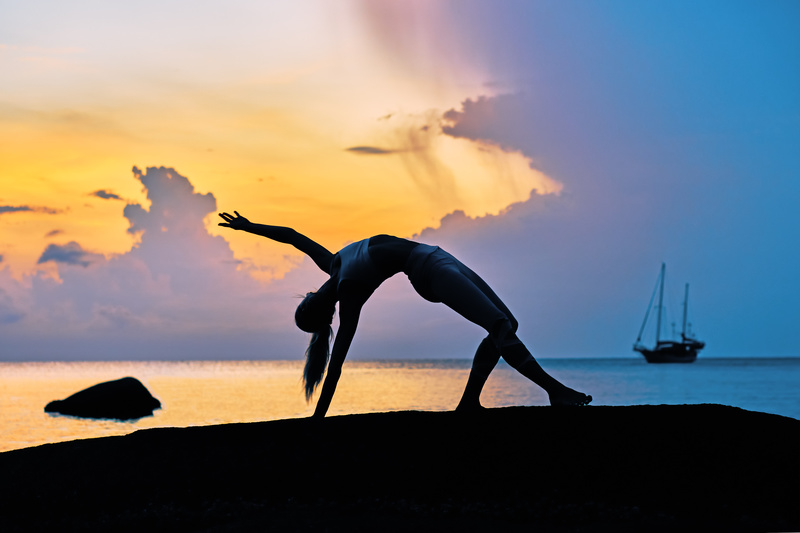 The ocean is another great source of comfort. A best-selling book, Blue Mind, by marine biologist Dr. Wallace J Nichols, reveals why being near, in, on, or underwater can make you happier, healthier, and more connected.
Humans have throughout their existence been drawn to water, and for good reason. The brain is fortified by the sound and sight of the ocean. Blue Mind is a term used to describe water-related peace, a mildly meditative space identified by calm, peace, and a general sense of happiness.
Ocean air has health benefits too. Did you know that sea air accelerates your ability to absorb oxygen? The detoxifying effects of breathing in salt-rich air will leave you feeling invigorated while in the same breath balancing your serotonin levels - a body chemical linked with mood and stress.
3) Ocean therapy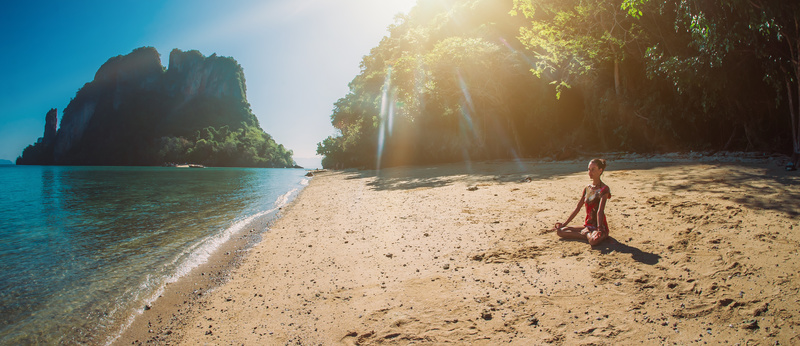 Water is considered the elixir and source of life. Not only does water make up 70% of the earth's surface, but it also makes up 70% of our bodies. Our ties to water, therefore, have a deep biological connection that triggers an immediate response in our brain when we're near water.
Just staring at the ocean alone changes the frequency of our brain waves. Not to mention the negative ions in the sea breeze that too has a mood-boosting effect.
So it's easy to expect the positive impact ocean therapy can have on the emotional center of the brain, inducing feelings of calm and rejuvenation.
Studies show that immersing oneself in water produces a natural dopamine high in the body. (Dopamine is the feel-good hormone released in the brain when intense feelings of pleasure are felt by the body.) This is why Ocean Therapy or Surf Therapy helps people cope with mental, emotional, and physical illness by accessing the ocean environment.
The best of all worlds
One three-month study found that performing one hour of yoga 6 days a week notably increased dopamine levels.
Now, imagine the satisfaction you will feel combining the thrill of the ocean with calming yoga on a private yacht charter?
Combining yoga with a cruise is a travel experience of a lifetime. With a personalized yacht charter, this dream can be your reality this holiday season.
The breath-taking seascapes of Turkey, France, Greece, Croatia, and Italy are yours for the taking. Each destination is famous for its food scenes, secluded islands (that can only be reached by gulet or yacht), and firmly rooted traditions. This is a bucket list adventure you don't want to turn down.
Sail away with us
For the full therapeutic experience, Exclusive Gulets has a choice of gulets and yachts to choose from with amenities to accommodate everyone.
There will be no shortage of ocean therapy between your yoga sessions and refreshing water sports - including swimming, snorkeling, kayaks, wakeboards, and stand-up paddle boards, as you reignite your passion for life.
Our selection of cruise vessels offers beautiful, modern interior and exterior designs with ample deck space to stretch out and soak up the sunrise or the golden hour just before sunset. As you do so overlook the splendor of the azure water and the flawless nature that surrounds you at your anchored destination.
You could also fit in a little meditation on a shaded beach
Why not tailor your menu as well to absorb the goodness of fresh local produce, succulent fish, and free-range chicken and meat seasoned and prepared to capture all the mouth-watering flavors.
Group and solo traveler options
Get a group of friends together and bring along your yoga instructor for a spectacular yoga cruise. Or, if you prefer, Exclusive Gulets can also arrange a yoga instructor for your private yacht charter.
Traveling solo? You too can experience the gentle lure of the ocean. Enquire with the Exclusive Gulets team about their cabin-only options on specially arranged yoga yacht cruises.
Chat to us today and in no time we will have you zen'd out on the most relaxing yacht cruise designed to re-ignite your senses.
---
Create your own experience
Create your own experience!
Perfect Location Matches Perfect Experience
Perfect location and the perfect yacht for your ultimate charter experience. There is no better way than chartering a luxury gulet or yacht to see more of the world. With two third of the Earth covered in water, there is always a new exciting destination to explore and a different shoreline to discover.​