Embark on Luxury with a Best Price Guarantee & Cash Rewards
Discover unparalleled luxury on the open seas, backed by our Best Price Guarantee. Book your first yacht charter and enjoy up to €1,000 cashback, plus receive a €500 referral voucher for even more rewards. Your dream voyage starts here.
Unbeatable Price Match Promise: Luxury Yacht Chartering Has Never Been More Affordable
Step aboard knowing you're getting the very best deal in the market—guaranteed. At Exclusive Gulets, we don't just offer unparalleled luxury experiences; we make sure they're the most cost-effective too. If you happen to find a more competitive price for the same charter elsewhere, we won't just match it—we'll make sure you still benefit from our world-class service and special rewards. So why settle for less when you can have the best? Secure your dream voyage at an unbeatable price only with Exclusive Gulets.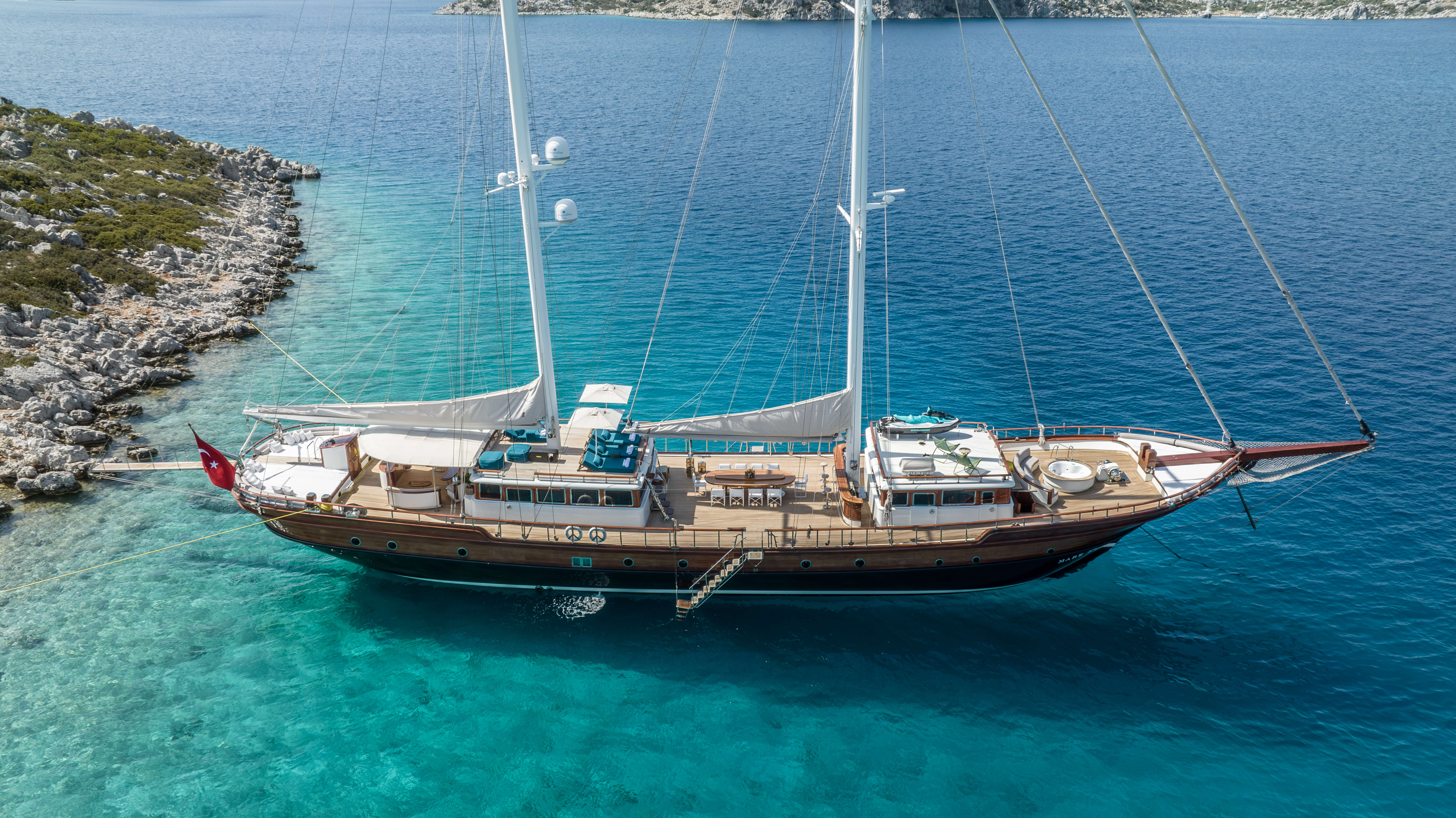 Sail More, Save More
Embark on your first maritime adventure with Exclusive Gulets and discover not just unparalleled luxury, but also significant savings. For every new client, we offer an enticing 5% cashback reward on your first charter, up to a maximum of €1,000. Picture this: azure seas, unparalleled service, and a memorable voyage that essentially pays you back. Why settle for ordinary when you can experience extraordinary? Secure your first charter today and sail into a world of both luxury and savings, exclusively with Exclusive Gulets.
What Our Clients Say?
Our family chartered the Ros Mare for a one week cruise along the Turkish Coast. It was everything that we wanted it to be. The Gulet was excellent - very well equipped with toys and other amenities. The staff could not have been more attentive and the food was exceptional. In addition, the staff at Exclusive Gulet Charters was very accommodating and responsive. If we charter again - either on the Turkish Coast or elsewhere - we will definitely use Exclusive Gulet Charters. - Rhenda Glasco
I recently booked a luxury gulet through Exclusive Gulets and was blown away by the level of service and attention to detail. The team was extremely knowledgeable about the yachts they represent and helped me find the perfect vessel for my needs. The yacht itself was in immaculate condition and exceeded my expectations in every way. The crew was professional and provided top-notch service, making for an unforgettable vacation experience. I highly recommend Exclusive Gulets to anyone looking to book a luxury yacht for their next getaway. - Michael McGrath
Ready to Set Sail on Your Dream Voyage?
Don't just dream about sailing through turquoise waters and exploring exotic destinations—make it a reality. When you book your luxury yacht charter with us today, you're not just securing a vessel; you're unlocking a world of exclusive rewards. From our Price Match Promise to irresistible cashback offers and referral vouchers, the perks begin the moment you say 'yes' to a journey of unparalleled luxury. So why wait? Your dream voyage is just a click away.
Seize the Moment: Book Now and Unlock a Treasure Trove of Exclusive Rewards
1.
Claim Your Voucher:
Go ahead and use our smart Yacht Find tool to submit an enquiry and plan your next voyage. We will send you your voucher straightaway along with up to three irresistible charter offers. Don't worry; it is free, and there is no obligation.
2.
Share the Love:
Share this voucher with friends and family, and they'll receive a €500 discount on their first booking.
3.
Earn Unlimited Rewards:
Every time your referral voucher is used for chartering a yacht, we'll credit €500 to your account as a token of our appreciation. The best part? There's no limit to the number of bookings that can be made using your voucher, which means your rewards are truly unlimited!
---
Create your own experience
Create your own experience!
Perfect Location Matches Perfect Experience
Perfect location and the perfect yacht for your ultimate charter experience. There is no better way than chartering a luxury gulet or yacht to see more of the world. With two third of the Earth covered in water, there is always a new exciting destination to explore and a different shoreline to discover.​