Caribbean
Where the legendary genial charm and tranquility of paradise behold.
Discover the mélange of vibrant cultures, pristine beaches, and a warm climate in one place.
A perfect ground to anchor down for countless cruising possibilities. A dazzling location where sugar-white, sun-kissed beaches, warm climate, hospitable people, and beautiful scenery can be found. The Caribbean offers abundant water sport opportunities, clear blue skies, and inviting azure waters. This captivating location brims with aquatic life which surrounds dozens of picturesque islands, each unique in character and charm.
Awaken even the dullest of senses with a Caribbean yacht charter destination. From their colour, warmth, and easy charm, the islands of the Caribbean are characterised as a vast, multicultural maritime playground where a place of paradise islands, open ocean wildlife, and thrilling historical intrigue entwine. The Caribbean is best and known to be one of the most charter spots during the winter months.
We have been all over the Caribbean and this continues to be our favourite destination. We fell in love with the Caribbean beaches and would stay here again without a doubt.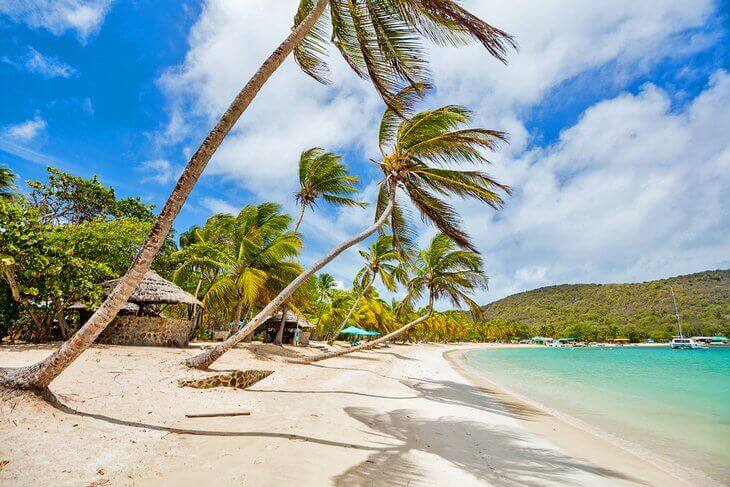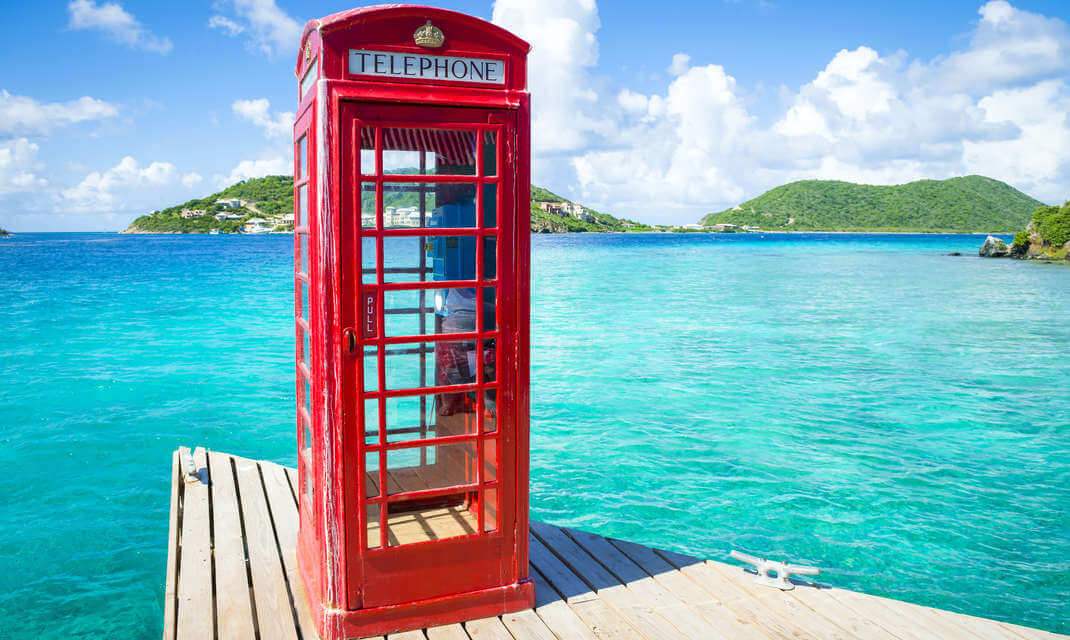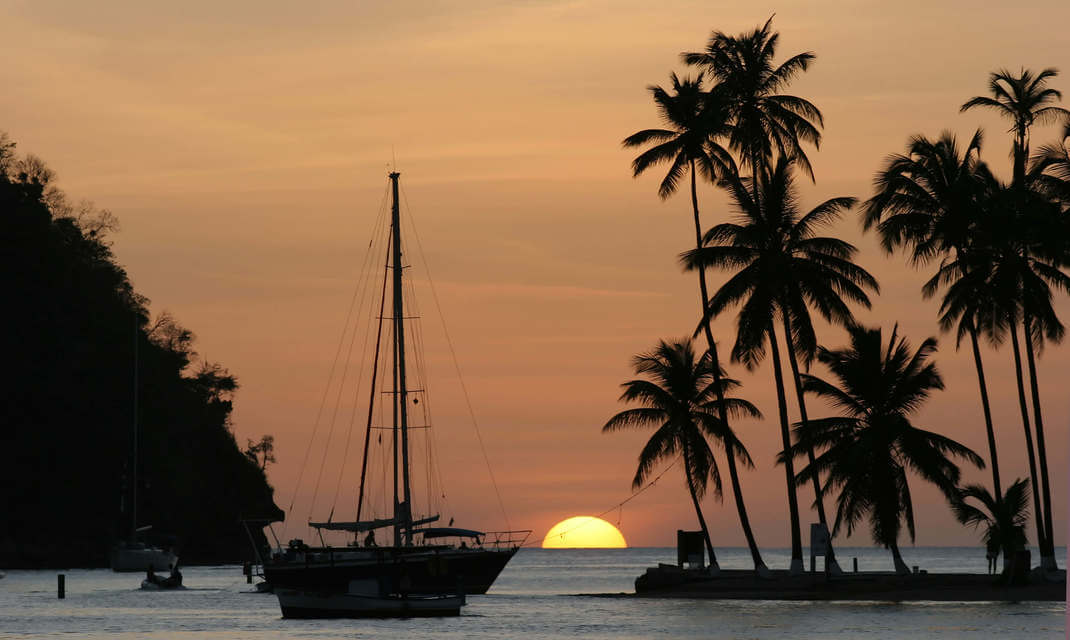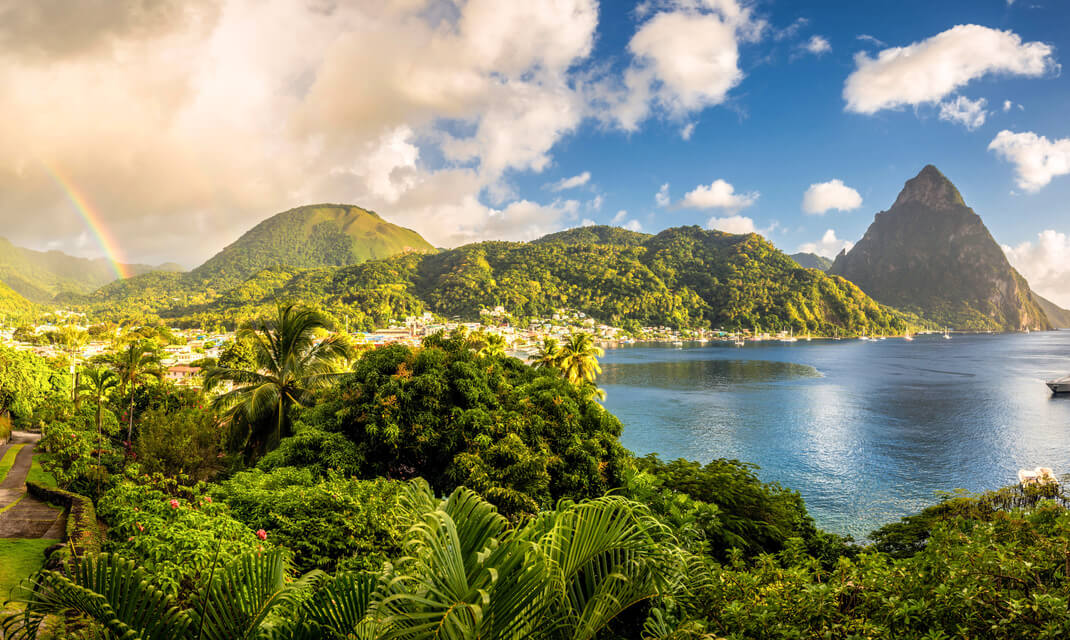 The Caribbean is one of the world's prime yachting locales, offering diversity, warm weather, and fine scenery. The many small islands and relatively calm sailing waters make this region great to explore by sea. The Caribbean is famous for its incredible sea life and boasts some of the world's best dives. Each island has a different influence and history to explore. Every visit comes with different cultures, gourmet cuisine, and lush mountain landscapes for adventure enthusiasts.
Most luxury yacht destinations are Antigua, also labelled as a 'Mega Yacht Haven'; St. Vincent & The Grenadines with lush rainforests, idyllic beaches, and tropical lagoons; St. Lucia with a choice of onshore and offshore activities to keep you occupied; Saint Barthélemy which boasts its sapphire blue waters line as one of its main attractions; British Virgin Islands, also known as the sailing capital of the world; and the Bahamas where you will discover a little bit of everything, from uninhabited wonderlands to bustling resorts.
On a Caribbean yacht charter, guests can enjoy an abundance of activities.. Experience aqua wonders like swimming in the sea with the stingrays in Antigua or pigs on Pig Beach in the Bahamas. Barbuda is a natural bird watcher's paradise and Aruba is the place for Flamingo sunbathing in Aruba. Visit the St Vincent Montreal Gardens & Vermont Nature Trail, the Sulphur Springs Park of St Lucia, go snorkeling and diving in the nature reserve of Saint Barthélemy, immerse yourself in the Virgin Gorda Baths of BVI, and play the pink sands of Harbour Island beaches in Bahamas. Make sure not to miss out on any of these unique experiences for an unforgettable and memorable travel experience..
The Caribbean is without doubt a superb location with something to suit everyone.
The best time to visit the Caribbean is between December and May, however, warm temperatures, mild waters and gentle winds make the Caribbean a fantastic all-year-round destination. A luxury yacht charter in the Caribbean offers the ultimate escape from life on land into a nirvana of stunning islets and colorful cultures which cannot be found anywhere else in the world.
If you are interested in a private luxury yachting vacation in this tropical region, view the luxury yacht charters on our website that best suit your preferences.
DESTINATIONS
Discover secret locations around the world