Saronic Islands Greece
Discover ancient history and unparalleled beauty.
Nestled along the glittering Saronic Gulf, the Saronic Islands are just off the coast of Athens.
With crystal clear pristine sandy beaches and an abundance of deserted islets, the Saronic Islands exude a simple and romantic ambiance. Sometimes referred to as the Argo-Saronic Islands, the Saronic Islands, boast more lush vegetation and greenery than the Cyclades Islands and with warmer sea temperatures, offer many excellent opportunities for swimming.
Home to a plethora of bustling cities and laid-back cultures the Saronic Islands are brimmed with historical beauty, both man-made and natural, where vacationers can absorb some intriguing cultures and the night owls can enjoy a vibrant nightlife.
A fascination destination, amazing people and culture.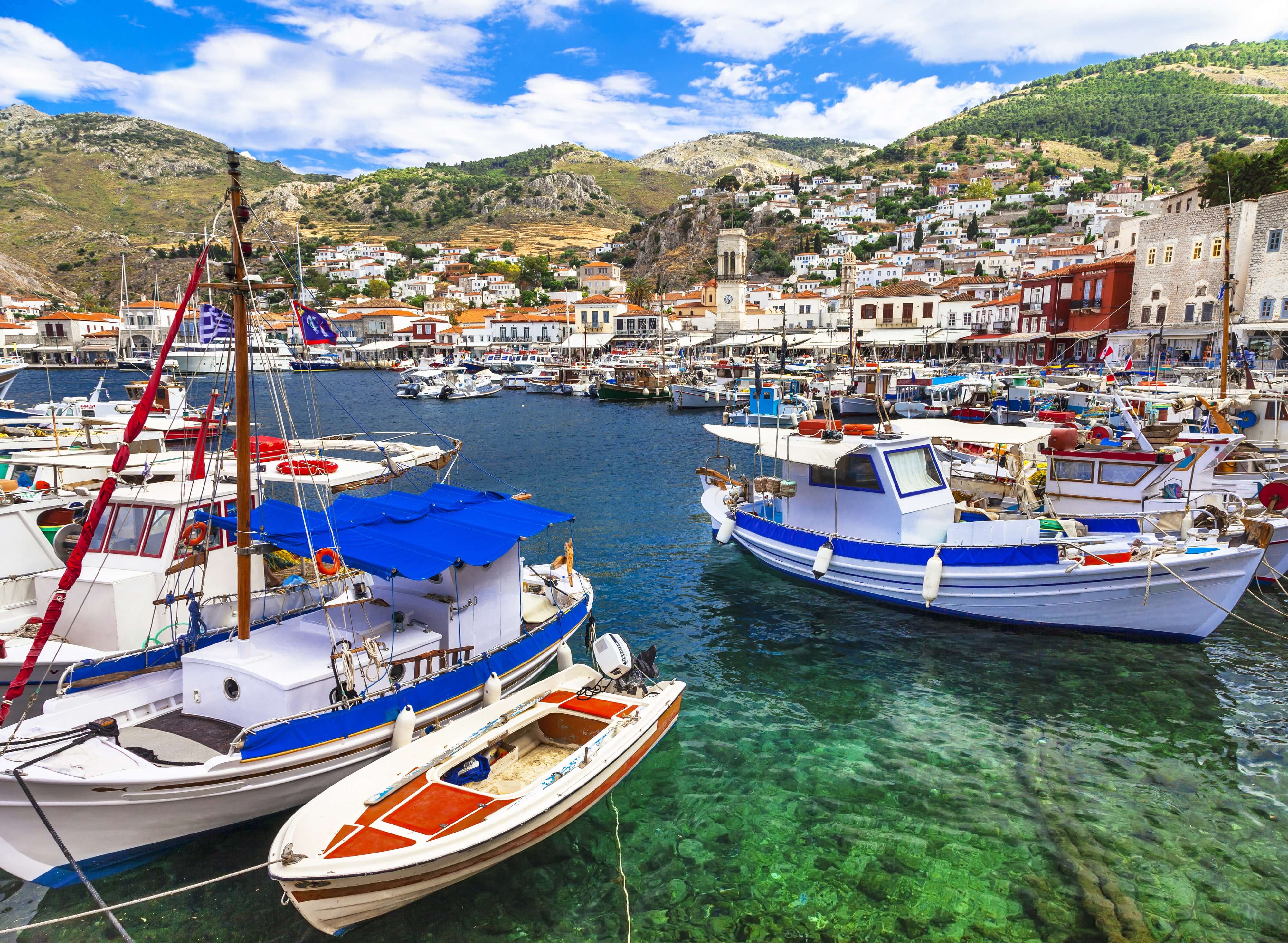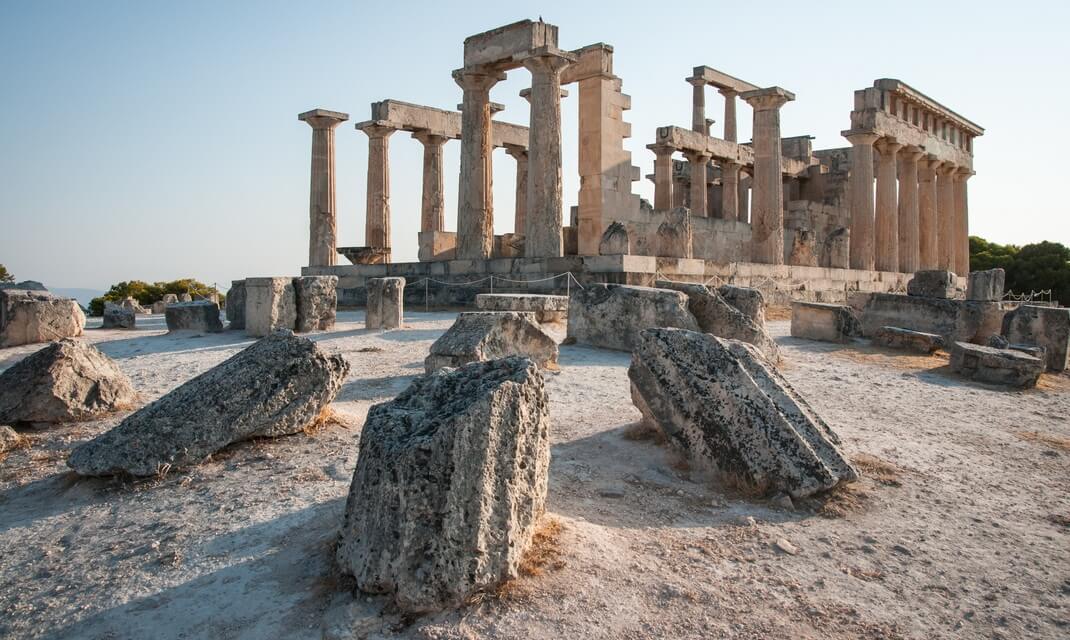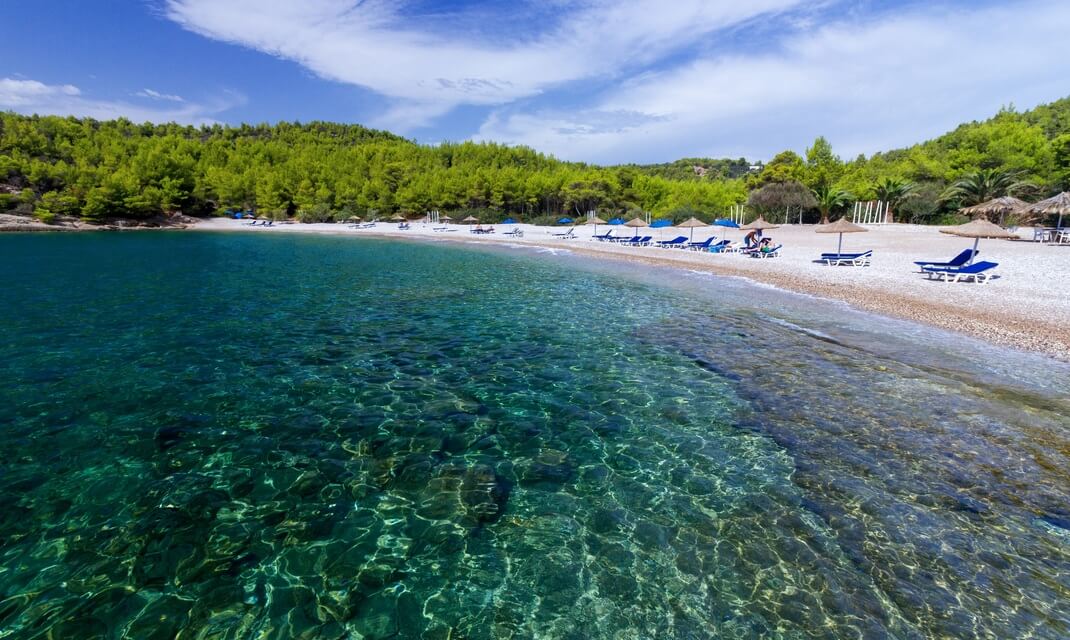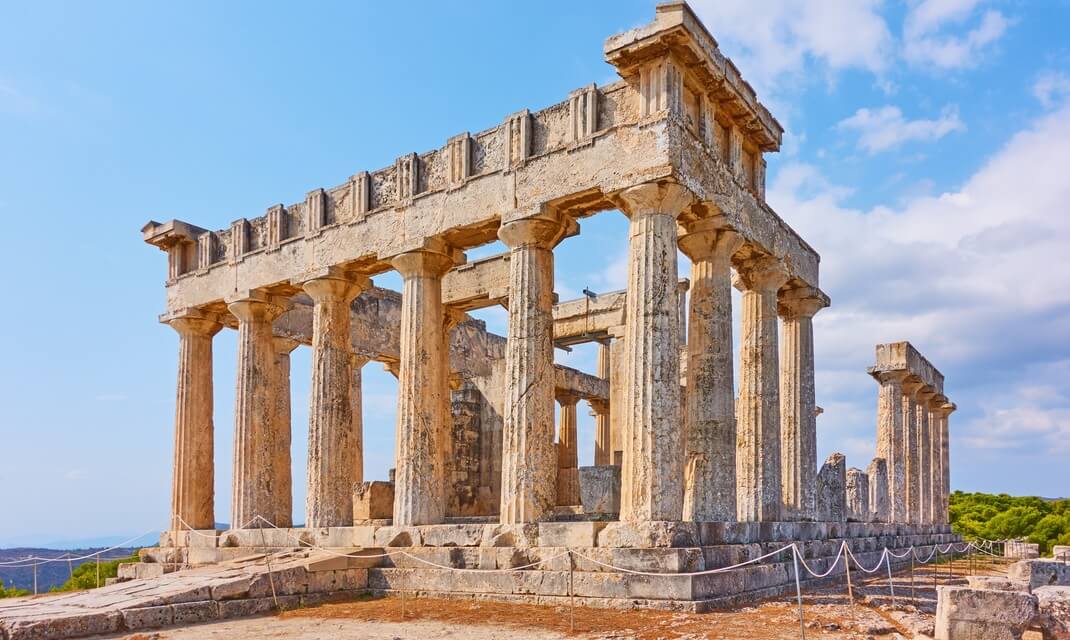 Every island has its own natural beauty revealing its historical treasures, attractive architectural structures, and breathtaking picturesque views. The main inhabited islands are Salamina (Salamis), Aegina, Angistri, Methana, Poros, Hydra and Spetes.
Salamina
Salamina is the largest island in the Saronic Gulf, the one that is closed to Athens. The seaside community of Salamina is graced with a unique past, beautiful beaches, ancient monuments, museums, churches, monasteries, and archaeological sites. It has an astonishing seaside of beaches and secluded sandy coves, ideal for swimming and sunbathing. A perfect all-time destination.
Aegina
Aegina is the heart of the Argo-Saronic Gulf. The favorite destinations of the tourists. In Aegina Island, history is ever-presented in archaeological museums which is definitely worth a visit. The beaches of the island are best for relaxing, swimming, and sun bathing. Tourist will enjoy from the watersports they offered like scuba-dive, snorkel, underwater fishing, or other water and beach sports. With dozens of restaurants and bars, Aegina offers abundant nightspots on shore.
Angistri
Agistri, literally fishing hook in Greek, is a green gem of an island in the heart of the Saronic Gulf. Agistri is a destination that takes visitors back to simpler times. This island is a paradise for those who love hiking and cycling. Angistri is ideal for water sports, like windsurfing, waterskiing, fishing, snorkeling, and diving.
Methana and Poros
The volcanic island of Methana has its own distinguished feature, the panoramic view which can be worthily achieved through a serious uphill trekking. Methana Island has its stunning neoclassical architecture revealing looks enhancing the island's role in Greece's history. Poros is a beautiful island that is actually comprises two separate islands; Sfera and Kalavria. The island is home to many historical, contemporary attractions, and beautiful beaches that are easily accessible. The island of Poros has its own beauty with its subtle charm. Methana and Poros offer a large variety of dining options, with lovely taverns serving traditional dishes and fish.
Hydra and Spetes
Hydra is a romantic island. It is where art, beauty, and romance abound. The usual destination for love birds and newlyweds. Majestic housing and towers, stone fountains, and bougainvillea-draped gardens are one of the tourists' destinations on the island in which a beautiful breathtaking sojourn of serenity can be felt. Every tourist can enjoy the island's fresh fish right by the sea. Spetses indulge the island's eclectic charm which boasts a long history of catering the appreciation of the aesthetic old-world tradition with a cosmopolitan edge. The beaches of the island are alluring combining the ocean blue and woodland green. Lush foliage, a peaceful environment and clean waters surrounds the Spetses. Most clubs and bars are to be found in which evening entertainment can easily last until dawn's early light.
If you are with interest in sailing the destinations, feel free to reach us.
DESTINATIONS
Discover secret locations around the world