Gulf of Gokova Turkey
The quintessential blue cruise that explores a world of breath-taking natural wonders
The beauty of Gokova knows no bounds.
Celebrated as the most beautiful gulf in Turkey, the Gokӧva Gulf is a destination of choice for blue cruises and nature lovers alike.
Popular Turkish writer, Cevat Sakir Kakaagacli, became known as The Fisherman of Halicarnassus and the man that made Bodrum famous. Born in Greece in 1890 and passing away at the age of 83 years, he made countless sailing expeditions as an ethnographer and travelogue along Turkey's southwestern coast. These led him to discover the legendary Blue Voyage (Mavi Yolculuk in Turkish), otherwise known as the Blue Tour (Mavi Tur) or the classic Blue Cruise.
An idyllic getaway that captivates all the senses of the soul.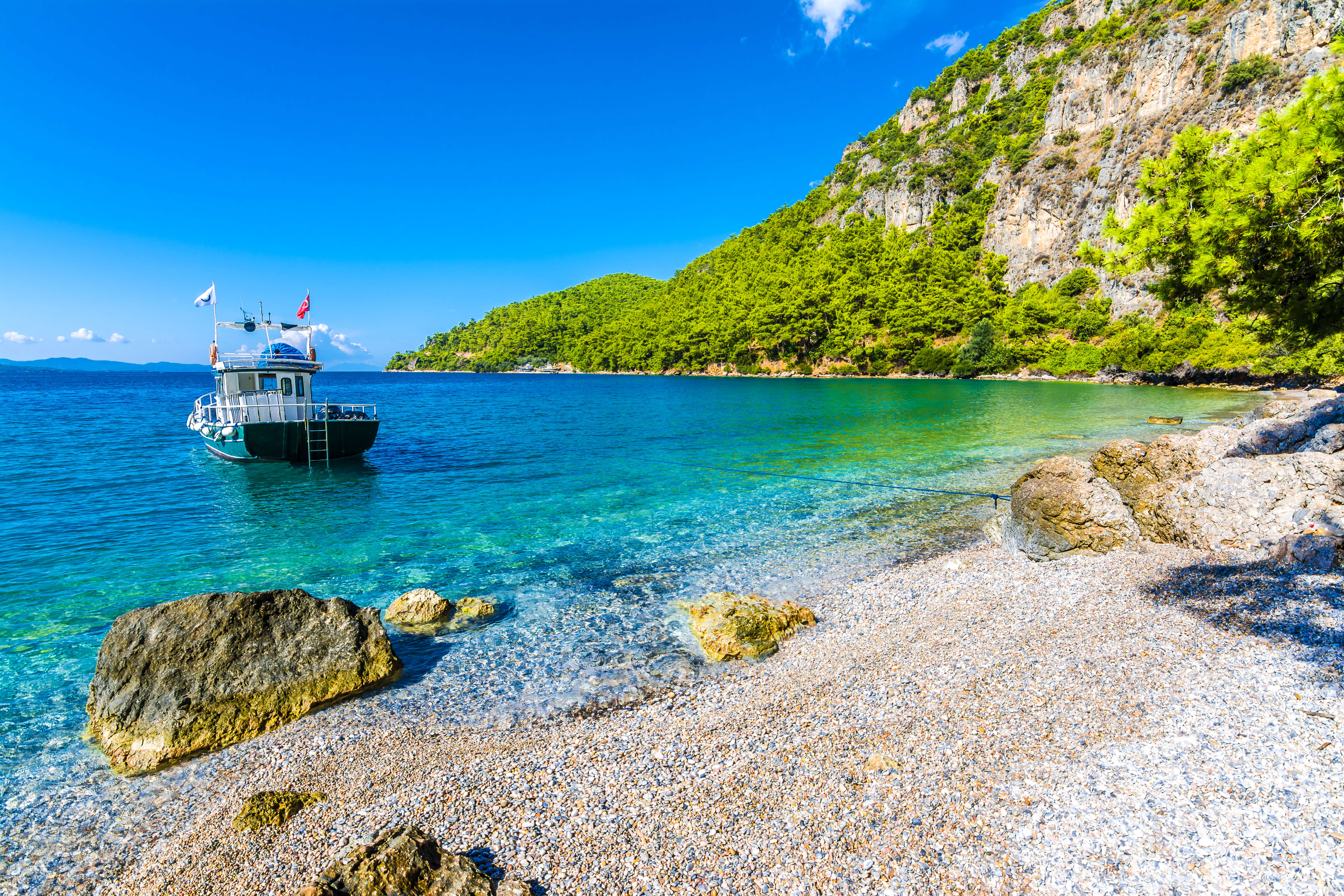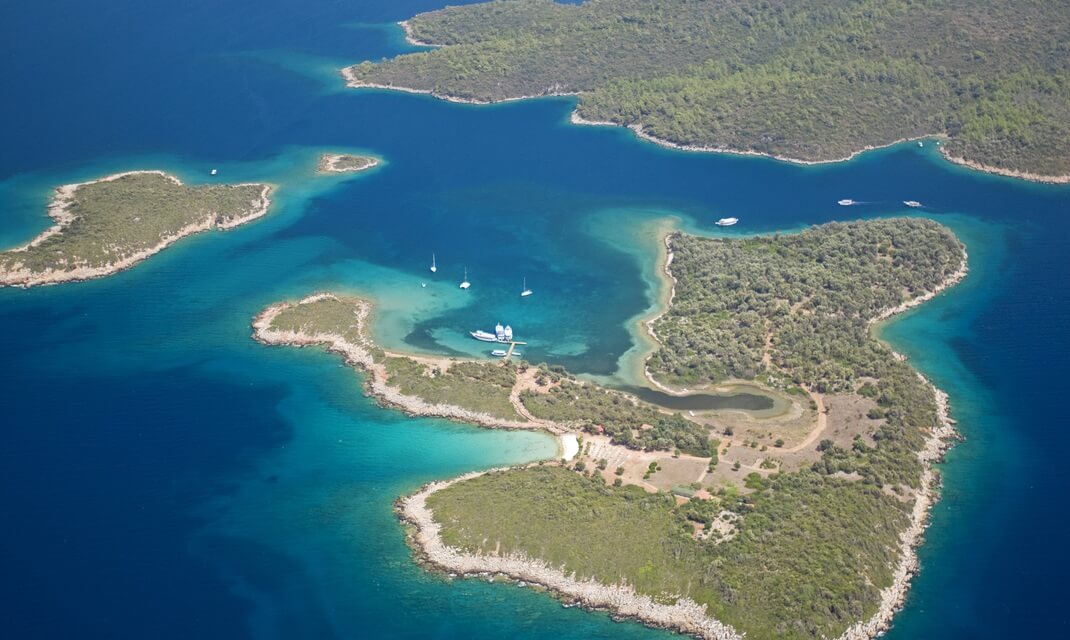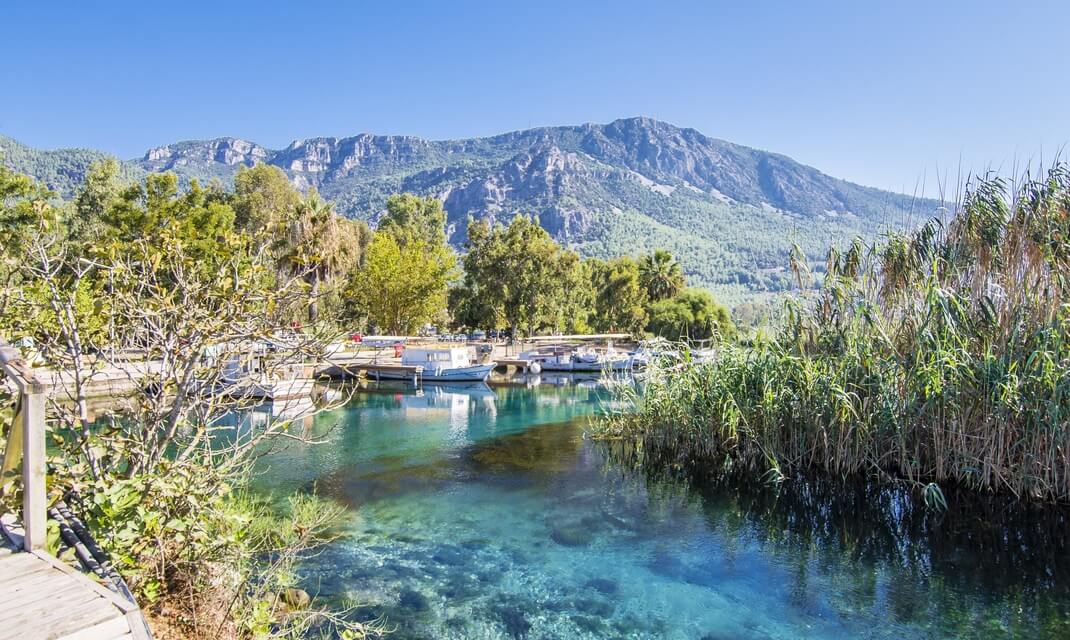 One wonders if Cevat thought all those years back whether his discovery during the time he spent observing the lives of sponge fishermen would morph into such popular recreational sailing cruises that would attract tourists from all over the world.
Halicarnassus is the historical name for Bodrum, a city on the peninsula of the same name. It is also the gateway of the Gulf of Gokӧva, one of Turkey's iconic blue cruise routes.
The narrow bay of about 100km long is a well-known stretch of coastline along the Aegean Sea between the Bodrum and Datca peninsulas.
This South Aegean sojourn is an acclaimed holiday paradise that draws praise from all who visit these out-of-the-ordinary shores. Words such as breathtaking, beautiful, wonderful, delightful, and peaceful are just a handful of the descriptions that sits top of mind.
Turkey is spoken of as a land of many wonders. It is a destination that offers something for everyone. From historical remnants and ancient attractions to lush mountainous landscapes, magnificent beaches, and vibrant villages and harbors that embrace the rich cultural tapestry of this country's people.
Of one thing you can be sure, the natural beauty of the Gulf of Gokӧva, also known by the name Gulf of Kerma, knows no bounds.
Within the Gulf of Gokӧva, there are many other secluded coves to feast your eyes and lap up each legacy as you sail the Turkish Riviera on traditional gulets crafted locally for these specific types of cruises.
Three landmark stops along the Gulf of Gokӧva blue cruise include:
Akbuk Cove is an inviting inlet on the bay's northern side with its huddle of small restaurants and adorable pier. However, what makes this a worthwhile visit is its proximity to the region's ancient city of Caria and the ruins of Keramos.
Boncuk Cove. Evil-eye beads are a popular charm purchased by tourists to these coastlines. While glass beads are regarded as an important part of Turkish craftsmanship, the 'all-seeing eyeballs' (beads) are culturally significant. These Nazar beads are traditional Anatolian beads that are believed to ward off evil. They are sometimes referred to as a 'Blue Bead' or 'Mavi Boncuk', explaining this cove's name. The blue of the bead is said to represent the water at this cove and how the light shimmers off its clear waters.
Cleopatra Island. A few kilometers north of Marmaris is where you will find Cleopatra Island - one of the seven glorious islands spotted around Gokӧva. This picturesque cove, also known as Sedir Island, was apparently discovered by Cleopatra. The Egyptian queen, while born in Egypt, has her family origins traced back to Macedonian Greece. Legend has it the beautiful sands of this small island, which is famous for its beach, were brought in by ships from North Africa since white sand of this variety can only be found in Egypt.
Have we captured your attention yet? To book your gulet cruise to the Gulf of Gokӧva, and become your very own travelogue, contact the crew at Exclusive Gulets today.
DESTINATIONS
Discover secret locations around the world